Disabled people have had a really rough deal this last year and I just want to say how proud I am of our collective resilience and what disabled people have done for other disabled people to keep us safe.
"That is a testament to our strength and our reasons not only for being here but also for being at the centre of policy in this country. And for all those who lost their lives, not nearly enough was done. It wasn't because we didn't try – it was because the state failed us."
While Baroness Jane Campbell of Surbiton is now a crossbench peer in the House of Lords, it is clear that the passion that fuelled her early years as a campaigner still burns. She believes that the government sees disabled people as a blanket group – "the vulnerables" – and wonders if it is not fast becoming "the expendables". Campbell cites the problems disabled people have faced such as a lack of personal protective equipment, difficulties in accessing sufficient food and being a low priority for vaccination.
She also refers to the social care easement powers in 2020, which lessened the legal duties of local authorities: "I just thought they were a disgrace. They run completely counter to the Equality Act." A little before we spoke, Campbell had called in the House of Lords for minister Matt Hancock to raise the vaccine priority for people with learning disabilities; they have been dying at about six times the rate of the general population.
She says: "I think Covid has really shone a light on how we treat our disabled citizens in this country. And who has had it the worst? Of course, it's always people with mental health challenges and learning disabilities."
Roadblock radicals
I am glad to see the fires of outrage still burning within her. I recall that she and other disabled protesters made history by blocking Westminster Bridge. Campbell memorably describes the police officers, apparently faced for the first time with protesters in wheelchairs, as seeming to be unsure whether to arrest them or pat them on the head and give them ice-creams. So I was keen to hear more about her remarkable journey from lawbreaker to lawmaker. As a young child, Campbell was found to have spinal muscular atrophy. Her parents were told she would not live past the age of two years.
"When I didn't die by two, they said I'd be dead by 10. When I didn't die by 10, they said I'd be dead by the time I was 20 and my end date continued to be rescheduled until they gave in," she says.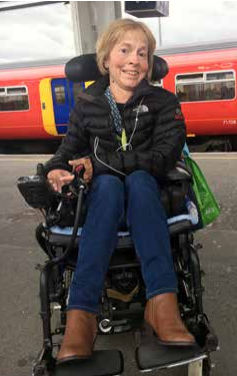 Her parents rejected the medical predictions and continued to expect the same behaviour and achievements from Campbell as they did from her older sister. School, however, was not the great springboard for those achievements. Like so many disabled children in the 1960s,Campbell attended a segregated school where she tells me she was "bored out of my mind". The teaching was basic. "I know a lot about dinosaurs," she says wryly, "and pottery and weaving."
She resented having to learn at the same pace as children who could not read and write: "I wasn't very nice to them. Instead of understanding that it was the system, I blamed the other kids, many of whom had learning disabilities." In her final year, a new headmistress gave her one-to-one time and, crucially, helped her secure a place at Hereward College in Coventry.
Hereward was committed to giving disabled students the best chance to achieve in life. Many of Campbell's peers there went on to become the first disabled people to enter the professions, becoming, for example lawyers, scientists and teachers – "basically the first disabled people to get proper jobs", she says. Campbell made enduring friendships from among the students and one, Graham, became her first husband: "Life went from black and white to colour."
Hereward also provided on-campus personal assistants. "That's when I understood the liberation of having somebody under your direction rather than somebody caring for you," she recalls. Campbell left the college with seven O levels and three A levels. "Not bad," she accepts "from merely being able to read and write when I arrived." She went on to study at Hatfield Polytechnic, not because of its special facilities for disabled students
– almost nowhere had those at the time
– but because of its can-do attitude.
After Hatfield, Campbell went to the University of Sussex to complete a master's degree in feminist politics. She was inspired by Sylvia Pankhurst and joined other feminists calling for equality for women.
"I was actually fighting for equal rights for women and equal pay before I ever became involved in fighting for disabled people's rights," she says.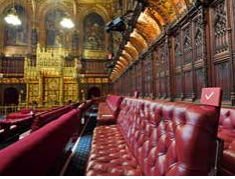 Employer ignorance
Leaving Sussex with a first in her master's degree, she assumed employment would not be a problem. She applied for about 90 jobs. All the replies said "sorry we don't employ disabled people" or "sorry we couldn't cater for your needs". "Not that they knew my needs of course," she says. "I began to realise that there was something radically wrong." Then, she secured a job with a well-known, well-funded national disability charity. Almost unbelievably, they sacked her three months later because her disability prevented her from operating a
manual typewriter.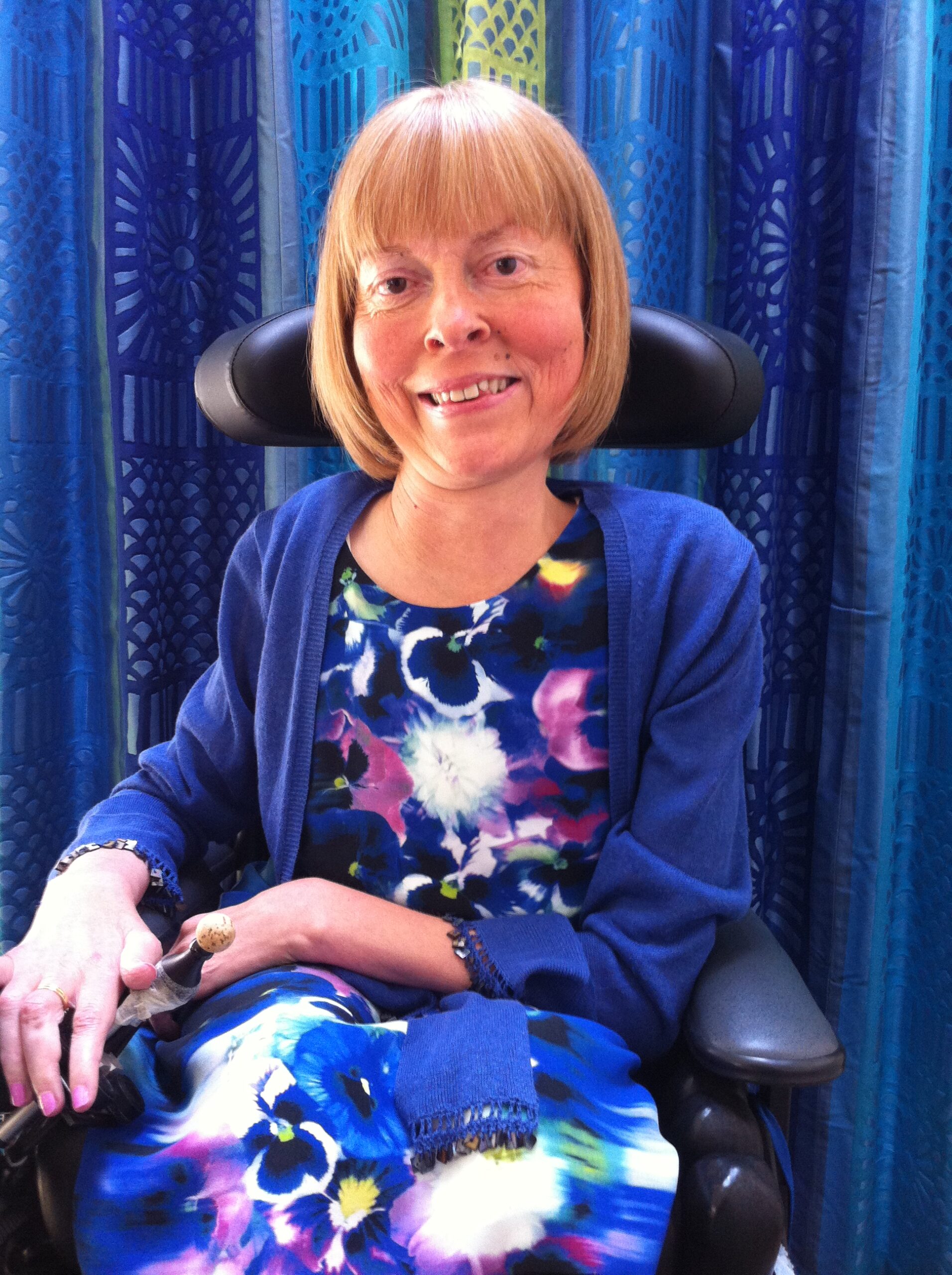 Then, in 1981, a woman who was setting up the British Council of Disabled People (BCODP) invited Campbell to its second meeting. She did not really want to join a disability group, saying: "I have spent half my life trying to get away from segregation, not to rejoin it." The woman explained that the council had been set up to challenge that very exclusion, and also suggested that Campbell should examine her prejudices about disabled people and herself. "She said if you deny disabled people, then you are denying yourself. You should be proud of who you are."
Reluctantly, Campbell went to the meeting. The main event was Mike Oliver speaking about the social model of disability. It was, says Campbell, an extraordinary lecture.
"I could feel the little hairs on the back of my neck going up and I tingled all over. Suddenly, everything fell into place. It was a semi-religious experience because I left that room a different person than I went in. From that day onwards, I became a freedom fighter for disabled people."
Campbell became the chair of the BCODP as the disability movement was achieving a serious public profile.
Apology for exclusion
Years later in 2016, I was at the launch of Learning Disability England and heard Campbell give a speech in which she apologised to people with learning disabilities that they had been excluded from the early disability movement.
She says now: "I think it was very important to apologise. It took me a while to recognise that we were being exclusive. We were far too academic. We weren't accessible enough. We all spoke middle-class, well-educated language. "And we weren't very kind to each other. We had spent years fighting each other in private as we worked out our personal and collective identities. I think when we came up with the slogan 'Nothing about us without us', as an organisation we had to abide by that or we would become what we had been oppressed by."
Campbell's further career is on the public record. She co-founded and chaired the National Council for Independent Living. She was the founding chair of the Social Care Institute for Excellence and, in 2001, she was made a dame commander of the British Empire. She was a commissioner of the Disability Rights Commission and, in 2007, was appointed a crossbench peer in the House of Lords. She was surprised at the peerage because of her history of vociferous campaigning, not to mention the occasional lawbreaking.
Of those earlier days, she says: "I had to go and get angry somewhere. I had to find out who I was. I had to understand the true nature of social oppression as it affects disabled people." A friend told her that her experience was exactly the reason the House of Lords needed her. The House of Lords may seem an unlikely place for a campaigner but it is clear Campbell genuinely has an impact.
"I am there to revise and influence legislation," she says, "I have always abided by the rules of the house because they are there for a reason. I do very little campaigning – I just use persuasion and argument and hope that other people are influenced by it."
Campbell's most recent work is seeking to amend the Domestic Abuse Bill to include disabled people who are abused by their carers.
Archaic rules
The House of Lords has changed a little just because she is there. When she asked if a personal assistant (PA) could sit with her in the chamber, she was told: "Oh no, that's a 1725 rule that must never be broken. No commoner goes on the floor of the House of Lords except for doorkeepers and staff." Campbell says that it took 18 months before it was accepted that the whole place was not going to crumble because she had brought her PA into the chamber.
However, some members still complained that the PA had brought in a little green chair to sit on. The chair was re-covered in red (to match the benches) and everyone was happy. She laughs: "If that was all that was going to bother them, I thought, well, OK, we can give them a reasonable accommodation." In closing, Campbell reaffirms the crucial change of consciousness that began for her during that lecture by Mike Oliver.
"I started my life absolutely hating disabled people, and hating me," she says. "And now I absolutely love disabled people. And I totally love me! It's important to be proud of who we are."