Nobel laureate Pearl S Buck was already well known for her Pulitzer-prize winning novel The Good Earth by the time she published The Child Who Never Grew in 1950.
First appearing that year as an article in the Ladies Home Journal, the slim volume revealed that Buck's celebrated literary output was chiefly a means of raising funds to pay for the care of her learning- disabled daughter Carol.
Unnamed in the book itself, Carol was born some 30 years earlier. When, by the age of three, Carol was still unable to speak, a worried Buck left their home in China to seek expert help in her native America.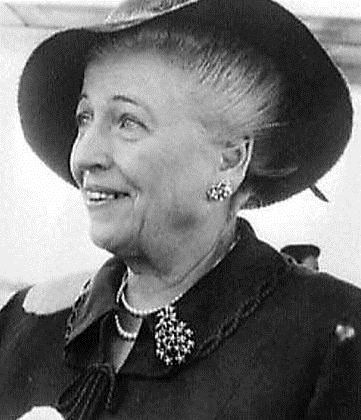 She eventually found this at the Mayo Clinic in Minnesota, where doctors told her Carol's "mind was severely retarded". It is now believed that Carol had phenylketonuria, a genetic disorder that can lead to problems including learning disability, which can be avoided through early screening and dietary intervention.
Buck was determined that her mission must be to "seek and find [Carol's] world and put her in it" – that is, to have Carol placed in an institution to ensure she would be protected and cared for her entire life.
The year Buck spent touring the institutions of the US is described in the book, which both provides practical advice for parents on where best to place a learning-disabled child and is a damning indictment of most state-run establishments.
Although institutions differed greatly from state to state, they were mostly overcrowded and had painfully long waiting lists.
Buck believed the private institutions were generally of a higher standard but, again, staff often failed to prioritise the needs of the children. One of the exceptions was the Vineland Training School in New Jersey, which had a motto of "happiness first and all else follows". It was to their care that she entrusted Carol.
Buck chose to publish The Child Who Never Grew – part memoir, part manual for other parents of learning-disabled children – not only in response to the "many letters" she had received over the years from parents "with a child like mine" but also to highlight what she called "a great new movement to help all children like her".
This was the surge in research into the cause of all varieties of learning disability. It was by contributing to this research that Buck believed Carol's life could be "of use in her generation".
A useful life
Buck's fixation on the obligation to live a "useful" life deepened her distress at Carol's condition, but it also provided her with the means to bear it.
She became a long-term member of the board of directors of the Vineland Training School and the extensive research undertaken at the school is discussed in The Child Who Never Grew.
Publishing the book was another way of ensuring Carol lived a "useful" life: by sharing their experiences, Buck hoped to educate and support others.
While her faith in institutionalisation may now look somewhat uncaring, her forthright, practical advice to parents to do everything possible to secure the happiness and security of their children, whether through frequent visits or assessment of their child's attendants, shows the reverse is true.
Although Buck may not have celebrated Carol in the same way as Hollywood stars Dale and Roy Rogers – in very different circumstances – welcomed their daughter into their lives (Shapland, 2019), she was firm in her belief that children with learning disabilities must be protected, provided for and never abandoned.
"It was my child who taught me to understand so clearly that all people are equal in their humanity and that all have the same human rights. None is to be considered less, as a human being, than any other, and each must be given his place and his safety in the world," she wrote.
Shame and secrecy
When the book was republished in 1992, it was with a new introduction by author Martha M Jablow, herself a parent of a learning-disabled child.
Jablow cast the book as a crucial point in the history of understanding learning disability in the US, suggesting that "Buck was the first prominent person to acknowledge publicly a child with mental retardation".
By doing so, as a 1993 article in the American Journal of Human Genetics suggested, Buck not only "contributed much to the education of the [American] public on a topic that was not generally discussed", but also provided practical help for parents who were struggling to raise a learning-disabled child in a society that still fostered shame and secrecy around this.
In 1950s Britain, the book also met a need and was "eagerly read by parents of mentally defective children" thanks to its serialisation in Woman's Own.
It is no wonder that, despite Buck's prize-winning novels, many consider The Child Who Never Grew to be her greatest work.
References and further reading
Buck PS (1950) The Child Who Never Grew.
New York: The John Day Company
Buck PS (1951) The child who never grew.
Mental Health. 10(2): 53
Buck PS (1992) The Child Who Never Grew. Introduction by Martha Jablow. Bethesda: Woodbine House
Centerwall SA, Centerwall WR (2000) The discovery of phenylketonuria: the story of a young couple, two retarded children, and a scientist. Pediatrics. 105(1) 89-103.
Lee KM, Lee RE (1993) The child who never grew. American Journal of Human Genetics. 53(6): 1370–1371
Shapland S (2019) When a screen star shone a spotlight. Community LIving 33(1):30