I recently went to meet a tenant in her flat to check she was receiving the appropriate support from her provider and was delighted to be turned away.
The woman, in her 30s and living in north London, felt I did not look enough like the photograph I sent her ahead of my visit (it was an old one).
I was delighted because her decision to refuse entry reflected her right to choose who should cross the threshold into her one-bedroom, ground-floor flat. Our meeting went ahead after she called her support worker to check.
Even if you need significant support to live in your own home, with the responsibilities of having to pay bills and save up for a sofa, it comes a sense of empowerment and pride.
As a social care and health consultant, I have seen so many people thriving in supported living, like the tenant I visited.
Supported living means people have their own tenancy that is not directly linked to their care and support. This enables more control over who supports you, how you spend your money and who you live with.


---
The adult social care world is now more understanding that supported living should be the norm rather than the exception.
It will not work for everyone – and sometimes councils see this sort of housing as a placement rather than as a home with a tenant's rights and responsibilities – but we are being more creative about trying to make it possible.
Despite this, the latest Office of National Statistics data shows around two-thirds adults with a learning disability are still living with their parents, compared to approximately 18% of people with no known disability.
There was a big push at one time for social landlords to build and adapt homes for people needing additional support, and funding to make this happen.
The Supporting People programme, introduced 20 years ago under the Labour government, provided ringfenced funds, a framework and clear guidance to regulate the sector locally.
However, with a change of government, the programme took a back seat, and supported housing became less regulated and inappropriately funded. The ringfence around council funding for housing-related support services was removed.
The government must find a way to identify the landlords that are in it for the right reasons
There is now no specific budget for supported living services and councils do not have a statutory duty to ensure people are in appropriate accommodation; their only responsibility is to the Care Quality Commission on the care aspect.
Supported living has been criticised for becoming a playground, with organisations merging and rebranding at such a rate that tenants have virtually no chance of even knowing who their current landlord is.
And, as with all social housing, demand has outstripped supply, leaving the sector chasing its tail. Consequently, the option has been to turn to the private sector.
For private landlords and developers, offering homes to those with support needs while making a reasonable profit could be an attractive option.
Councils with vision have responded, helping landlords understand the requirements of supported living, and working with families and carers to help people move into their own home and towards something resembling equality in housing options.
But, to reach equality, supported housing needs a hand up, with the markets and economic problems working against it.
The government must acknowledge that supported housing can cost more. It must find a way to identify the landlords and developers that are in it for the right reasons – and support them accordingly.


---
Mortgage lenders need to see the opportunities in supported housing

I speak to dozens of people who invest in property who are deterred from being involved in supported housing because of difficulties in getting a mortgage, writes Lisa Brown.
Several have put forward a property for supported living, the provider gets excited with the great match for their tenant – then it falls through because the investor cannot get a mortgage.
Stricter criteria
Lending criteria are often stricter for investors looking to buy property for supported housing. In addition, only a limited number of insurance products will cover a landlord whose tenants have support needs and these tend to be more expensive.
With only a limited pool of mortgages available and buy-to-let mortgages being more expensive, landlords must pass on these costs through higher rents.
Repossession risks
Lenders need to consider the risk of non-payment and have the right to repossess the property. If a landlord does not or cannot manage the mortgage, the lender could be concerned about reputational risk if they have to repossess a home and evict tenants with disabilities.
Nonetheless, a property with a long-term tenant in situ is an attractive prospect to an investor – why would lenders need to evict the tenants?
If a landlord defaults on mortgage payments, the lender could repossess the property and sell it to another investor.
Being a landlord
Investors are expected to have experience as a landlord as lenders see supported housing as complex. However, in reality, the support or housing provider will be managing the tenancies.
If tenants need 24-hour care, again, this puts off lenders. This makes no sense. Having carers on site 24 hours a day means a property is better protected.
It may be that lenders do not realise staff do not live in the property and are concerned about them acquiring tenancy rights.
Or is it discrimination against those with the highest needs on the part of lenders wishing to protect their reputations?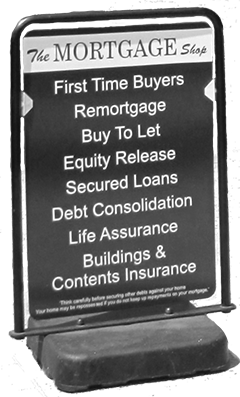 What are the answers?
We need more mortgage products that allow for any type of tenant regardless of support need.
We need to hold more conversations with lenders so they make informed decisions. Showing evidence of demand and the business opportunities will drive the creation of products.
Property investors, lenders and supported living providers need to understand each other and how they fit in it. The groups speak different languages.
We need to understand each other better in order to facilitate the creation of more homes for people who have support needs.
Lisa Brown is a supported living property investor and advocate and founder of the Supported Living Property Network


---