What a pleasure it is to see a film released with the major character played by an actor with a learning disability. For people with learning disabilities, the small windows of opportunity they may have had to gain experience and make progress in a difficult industry will undoubtedly be more difficult as a result of coronavirus, with cinemas and arts venues closed.
This 20-minute film is written and directed by Ben Reid, whose younger brother has Down's syndrome. Frustrated by the lack of films featuring relatable characters with learning disabilities, he wrote the script with a learning disabled protagonist who shapes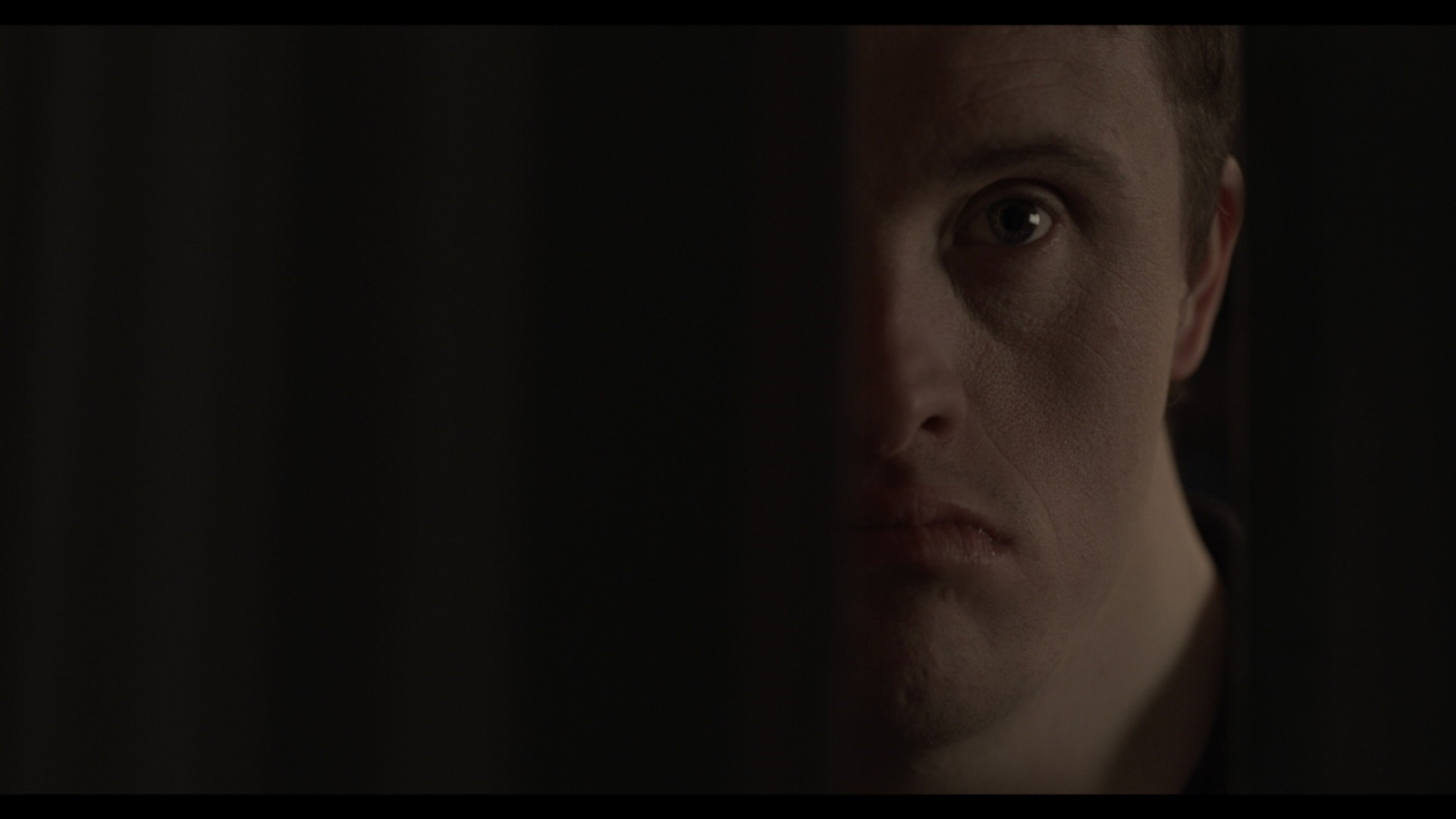 and drives the film narrative.
Innocence has garnered awards at festivals and may be developed into a full-length feature film in the future. The film is a crime story that tells the story of Dylan, a young man with Down's syndrome who lives in a care home for adults with learning disabilities. Dylan is played by Jessop, who has already given a number of outstanding performances, most recently in Line of Duty. In Innocence he gives another poignant, sensitive performance.
The film opens with the death of a worker at the care home. The worker has fallen to his death and, in true crime drama mode, we are left wondering whether this is an accident or murder. When the police begin to investigate, some ugly truths begin to unfold concerning the 'care' the residents are receiving.
Dark tension
The film is beautifully shot, giving a dark and threatening undertone, which keeps the audience in suspense and maintains the tension right until the end. One scene in particular, when the residents are being given their medication which they don't want or don't need,  has overtones of One Flew Over the Cuckoo's Nest.
The film uniquely puts the character  of Dylan in situations where often we cannot tell if he is the hero or the villain, and challenges the stereotypes of the usual presentation of people with  learning disabilities.
I had the opportunity to ask Tommy Jessop some questions about the film. This began with Jessop saying that Reid wrote the story because his brother has Down's syndrome. He was really proud to play the role.
Interview: making the film
Tracey Harding: How long did the film take to shoot? What was it like working with the rest of the cast?
Tommy Jessop: Working with the rest of the cast was really good fun. It was a three-day shoot but I had to learn lines beforehand.
TH: Dylan is a hero figure in the film, which is sadly not usual when the character has Down's syndrome. Do you think the opportunities for actors with learning disabilities are improving?
TJ: I actually reckon it could be improving and I really want to play someone who might want to save the world in a sci-fi fantasy really.
TH: The film has been extremely successful in the festivals it has been shown at.
TJ: I won the Don Quixote award in Krakow, Poland, and some other awards at different festivals, which is wicked.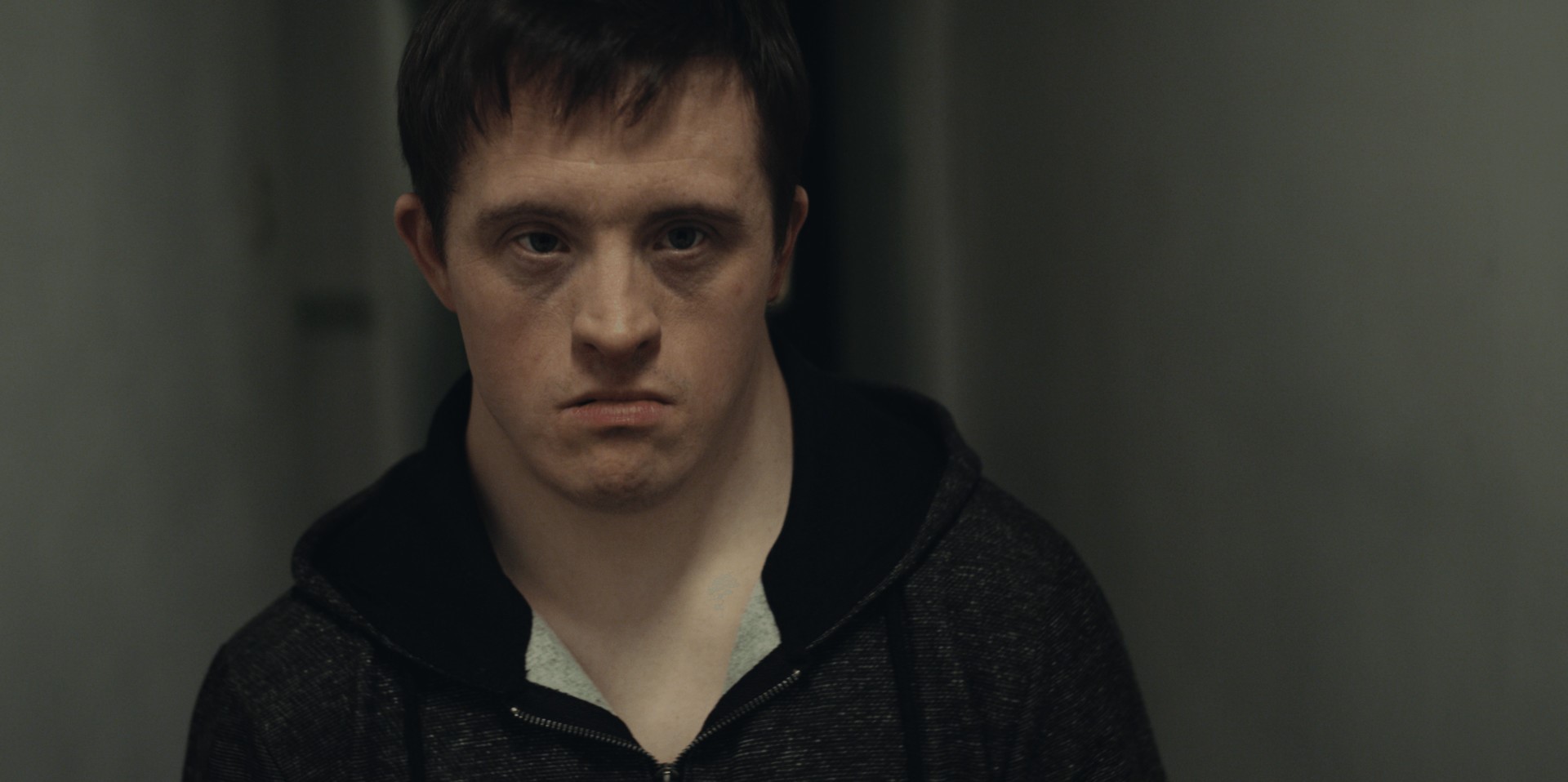 TH: You have been involved in some extremely successful films and TV programmes. Personally, I loved your  role as Terry Boyle in Line of Duty. Could you tell me a little about how you came  to be involved in acting and the benefits you think drama has for people with learning disabilities?
TJ: Well. I first started acting in theatre and I also reckon there are really loads  of benefits that drama has for people  with learning disabilities actually. You  can learn new acting skills and make  new friends and it truly is good fun putting on a play. I have noticed that people get scared and nervous before  a play and now they are getting more confident.
TH: What advice would you give to anyone with learning disabilities who think they may want to pursue a career in film?
TJ: I would say follow your dreams and perhaps one day you will be in your dream film.
TH: I want to ask about lockdown. How did you find the experience, and how has this affected the publicising and screening of Innocence?
TJ: Quite annoying because we can't go to the festivals or award ceremonies. The screenings have been online. But I am also enjoying it at the same time because of being able to go online and watch the results come in!
TH: What is the next step for you? Are there any new projects in the pipeline?
TJ: Well there are a couple of films in the pipeline, but they are all top secret! And I am also in the middle of yet another film, which is also top secret.
TH: Would you be interested in writing or directing?
TJ: Yes, I would. I am in the middle of writing a story right now.
TH: Is there a role you would like to perform either on stage or screen?
TJ: Well I would like to play Romeo in Romeo and Juliet on stage and James Bond in a film.
TH: Lastly, was the experience of working with Ben the director something that you would like to repeat?
TJ: Yes, I really would and hope to again.
● www.innocencethefilm.com