The ambitious Intoart studio now has a collection of more than 3,000 works, with the Victoria and Albert Museum and the Arts Council among those that have bought artwork from the charity.
Intoart, based in south London, offers a full-time alternative art school programme to people with learning disabilities. It includes studio practice, inclusive learning, exhibition staging and publishing.
Following the collective's successful recent exhibition at the Copeland Gallery in Peckham, Intoart has published a superb book, An Octopus with Boomerangs. Featuring the work of 17 of its artists, it is beautifully designed and lavishly produced in colour.
As well as the many reproductions of the artists' work, the book features short sections of analysis, the voices of the artists about their own processes, selections from the Intoart collection and solo exhibitions from four Intoart artists. It is bursting with beautiful art in many forms – drawings, paintings, ceramics, prints and textiles.
---
Like any art book, it doesn't come cheap (although for the number and quality of reproductions it contains it is very fairly priced at £30) so I would urge anyone with a love of art to scrimp and save as best they can to secure a copy.
Why the unusual title? Curator and writer George Vasey, in his introduction to the book, sees Intoart as an octopus, casting out its tentacles across museums, educational activities, publishing and selling from its studio – based on the centuries-old tradition of the artists' workroom – in a converted car park in the inner city.
Vasey describes the artworks as boomerangs, thrown out into the world with the hope that something comes back. And there you are – it's an Octopus with Boomerangs, naturally.
Featuring work produced by the artists over the past 22 years, the book is a celebration of Intoart's history and of the boomerangs thrown out from the octopus.
The most striking features are the versatility, variety, originality and sheer quality of the works. It seems almost unfair to select a particular artist's work, such is the consistent breadth of creativity displayed, but a star of the show for me is Nancy Clayton.
Clayton is a talented young dancer as well as an outstanding artist, and two of her paintings, The Floating Dancers in Blues and The Floating Dancers in Yellow and Green capture beautifully the fluidity, energy and passion of human beings when they dance.
Dance seems to be an inspiration for a number of the artists. Dawn Wilson's striking drawings are inspired by black-and-white photos of street life and photographic studios in Bamoko in Mali, West Africa, and Kinshasa in Congo, Central Africa.
Her depictions of the seething energy and excitement of dance venues, and her ability to express the energy and joyfulness of young African fashionistas showing off their spectacular attire, form a graceful series of compelling drawings.
Christian Ovonlen is fascinated by dance stage sets, particularly those of the Ballets Russes, a legendary early 20th century Parisian dance company.
Ovenlen describes the thinking that produces his gorgeously coloured, almost abstract representations of these sets, some of them on striking hand-painted and printed silk.
"I close my eyes and imagine being at the theatre, in the audience scared of the dark and then happy when the stage lights shine. The dancers are dancing on the stage, I am hearing classical music. The dancers in my silks are like a melody."
Some of the artists, such as Clifton Wright, Mawuena Kattah and Ntiense Eno-Amooquaye, have held solo exhibitions and sold work to major collections and are building national and international reputations. For many of the others, it seems only a matter of time before they embark on a similar journey – their work is certainly good enough.
While all the artists have learning disabilities, they talk about themselves as artists, not learning-disabled artists.
Clayton writes: "I want people to know that people with a disability can be artists. Not an outsider. Being an independent artist means getting work out there, moving forward and not being invisible with our disability." Her use of the word "outsider" is significant. Art by people with learning disabilities is sometimes categorised as "outsider art".
While I know this can be intended as a compliment, why automatically define learning-disabled artists in this way? The art is only outsider art if those who produce it are seen as outsiders.
The message from this magnificent book is that this is work that operates very much from the inside, combining skill and knowledge, and deserving of a place at the heart of contemporary culture. This is art happy to be judged on its own outstanding merits rather than stuffed into any special category.
Thank you to the 17 artists who have worked so hard to apply their talents and produce a body of absolutely outstanding work.
An Octopus with Boomerangs is on sale at Intoart.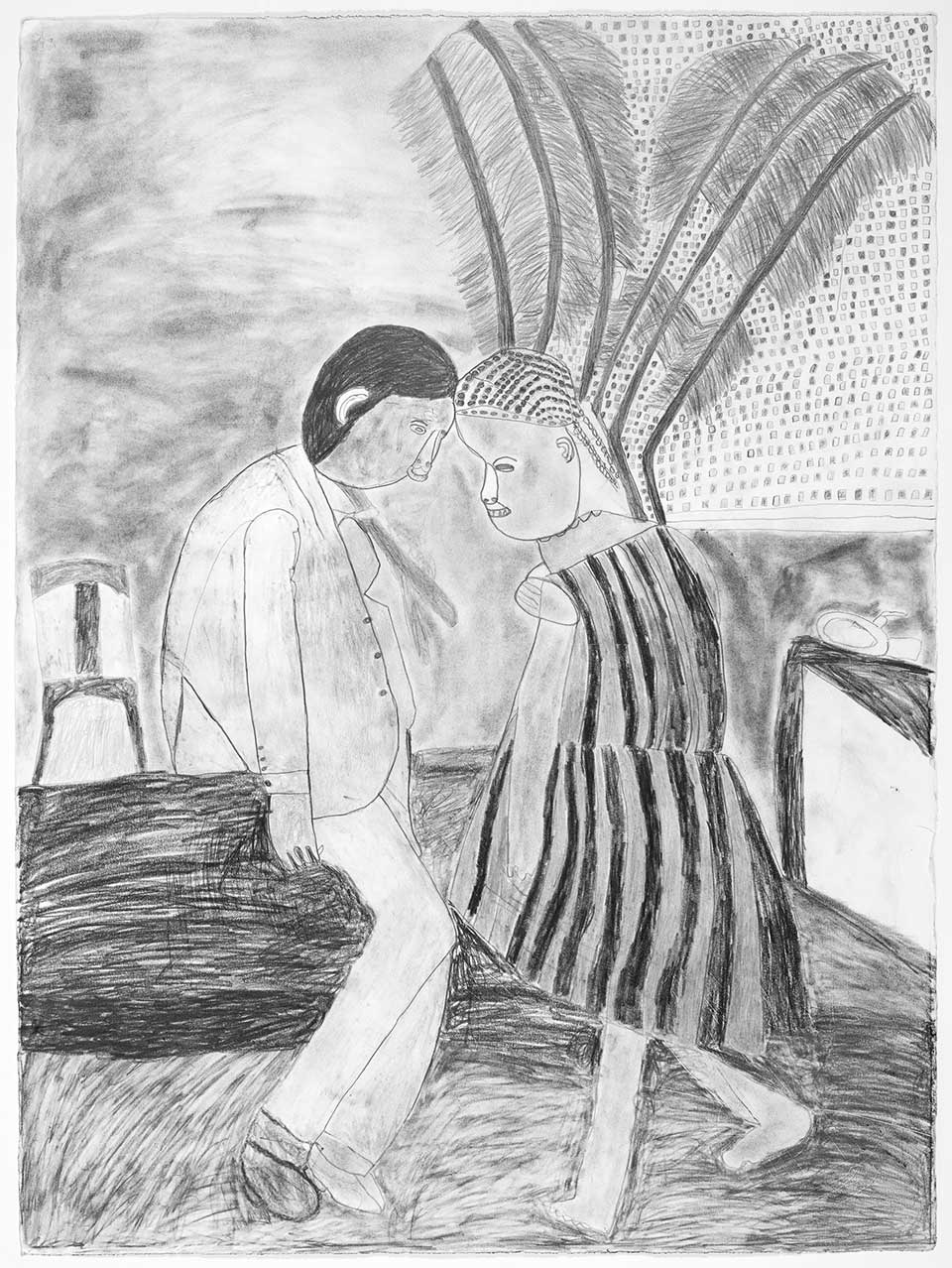 Dancing Under the Coconut Tree – Bamako by Dawn Wilson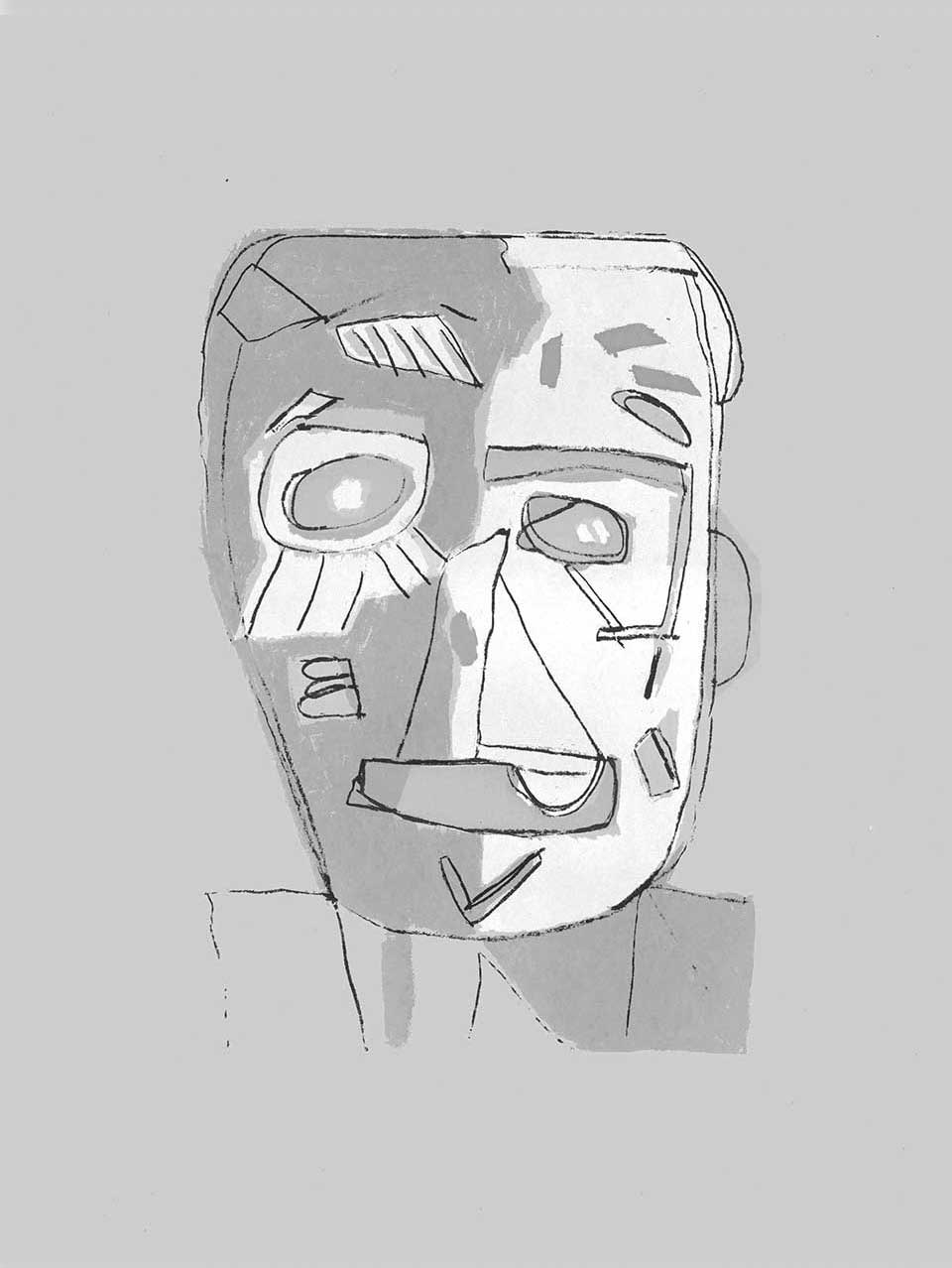 Floating Dancers in Blues by Nancy Clayton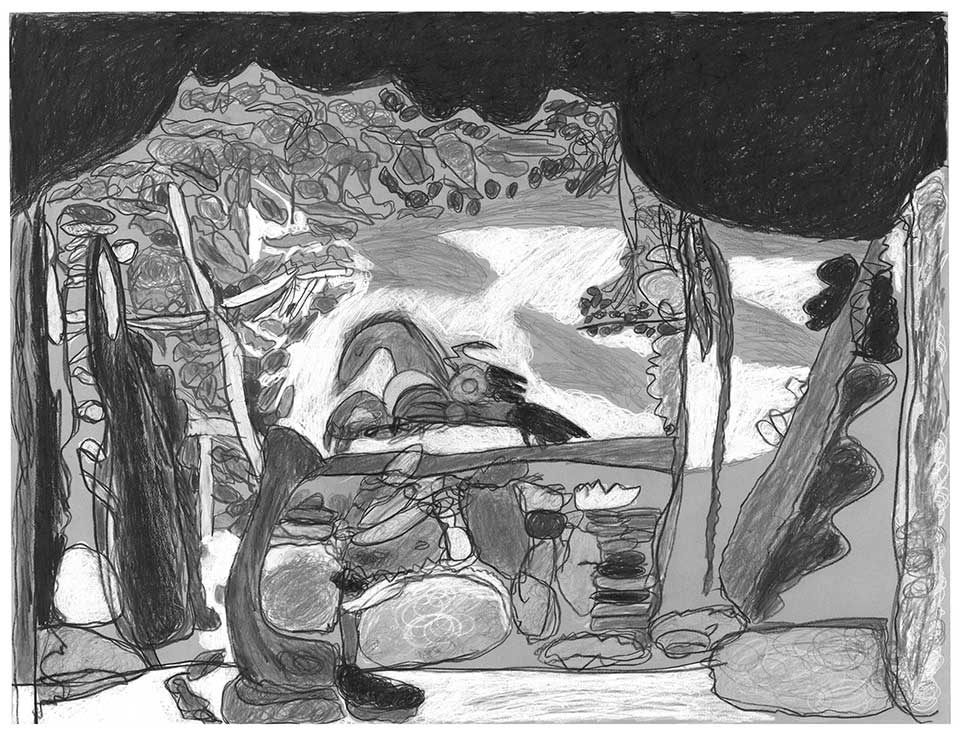 Riding a horse on stage by Christian Ovonlen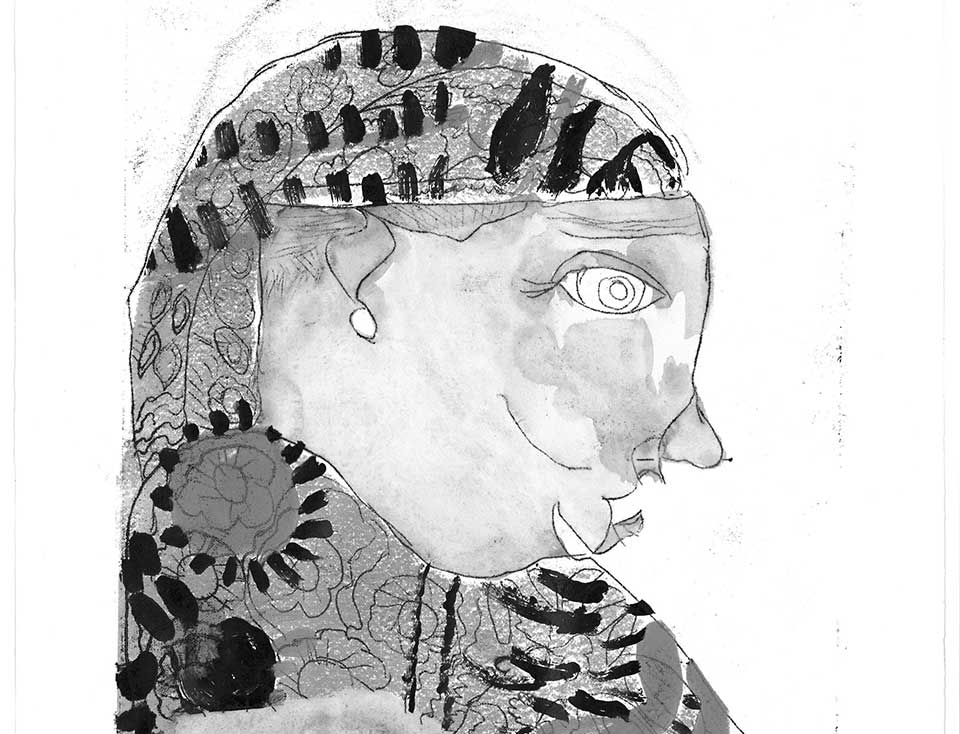 Blue Patterned Top by Mawuena Kattah
---