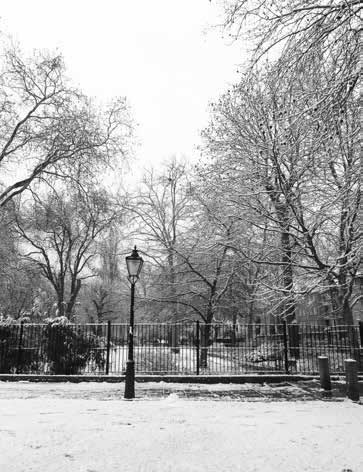 Cold weather payments are made when the temperature falls to freezing or below for a week.


Concerns about fuel becoming unaffordable come against a background of rises in consumer inflation, and the removal in autumn of the temporary £20 a week increase to universal credit.
However, various payments and financial and practical schemes are available to help clients deal with fuel bills and to improve household energy efficiency.
The winter fuel payment is a one-off payment from the Department for Work and Pensions (DWP) to help people of pension age with their fuel bills.
It is not means tested and not taxable, and clients can get it regardless of whether they get any other welfare benefits or not. It is paid directly to the claimant, so they can spend the money how they wish. People who were born on or before 26 September 1955 qualify for the payment this winter.
The payment will be £100, £150, £200 or £300. The amount depends on whether the claimant is aged over or under 80 years, and whether they live with another person who is also entitled to the winter fuel payment.
The household support fund is to help people who are struggling and is not restricted to those getting benefits
---
Claimants who have previously received the payment and people getting state pension or certain other benefits (such as pension credit) do not need to apply: they will get the payment automatically. Other people must make a claim to the DWP by 31 March 2021.
Under a new scheme in Wales, households receiving working-age, means-tested benefits can claim a one-off £100 payment for winter fuel. Payments are administered by local authorities.
Cold weather payments are made by the DWP to people claiming certain means-tested benefits. It is paid only when the average temperature in an area falls to freezing point or below over seven consecutive days. The payment is £25 for each qualifying week and should be made automatically into the account into which the claimant's usual benefits are paid.
Grounds for eligibility Include where the claimant gets income-related employment and support allowance or income support, and the award includes a disability premium or a severe or enhanced disability premium or a disabled child premium; or if they get universal credit and have been assessed as having "limited capability for work".
People who claim certain means-tested benefits and have a disabled child should also qualify for a cold weather payment, as should those who get pension credit.
The Household Support Fund is a new government financial support scheme. The government said it was set up to "provide a lifeline for those at risk of struggling to keep up with their bills over the winter", following the financial consequences of the Covid-19 pandemic. It will be available until the end of March 2022.
Guidance from DWP to English local authorities states that the fund:
Should be used to meet immediate needs, and help those who are struggling to afford food, energy and water bills, and other essentials
Is not restricted to households getting welfare benefits
Is ringfenced so at least 50% goes to vulnerable households with children.
The fund has been distributed to English local authorities and to the devolved administrations in Wales, Scotland and Northern Ireland.
The Scottish Government has committed to spending £10 million of its allocation to help people struggling with their fuel bills. Clients should contact their local authority to find out how to apply.
Child winter heating assistance is available in Scotland. This is a payment of £202 to families who have a disabled child or young person (aged under 19) and receive a qualifying disability benefit, and is to help them meet their heating costs over winter.
The Warm Home Discount Scheme in England, Scotland and Wales provides a £120 rebate on electricity bills. People qualify if: they get guarantee pension credit and their energy supplier is participating in the scheme; or if they get a qualifying means-tested benefit and their energy supplier is providing a discretionary discount to customers who are on a low income. Clients will need to check with their electricity supplier if they qualify.
Another area of assistance is the grant funding to help improve fuel efficiency and heating. These may cover items such as loft insulation, draughtproofing, cavity wall insulation and a new or replacement boiler.
The qualifying criteria vary between schemes but people who are entitled to a means-tested benefit or a disability benefit as well as those of pension age may qualify.
Clients who are in arrears with their payments for gas or electricity and live in England, Wales or Scotland may be able to get financial help from their fuel supplier. Some larger suppliers run independent charitable trusts that give grants to some customers to help them pay off fuel arrears, as well as potentially towards other household debts.
The links below give more information about the payments and schemes described here.
Further information
Ofgem. Find schemes, grants and benefits to help with home energy. https://tinyurl.com/5a2cexkw
Energy Saving Trust. Energy at home. Financial support. https://tinyurl.com/yeuh5rrp
Community Action on Fuel Poverty. Fuel debt and trust funds. https://tinyurl.com/mhupc5p3