Working with children and young people aged 4–25 years, icandance celebrates disabled children and young people's abilities through dance and performance.
Established in September 2006 with the vision of making dance possible for all and registering as a charity in 2010, icandance takes a pioneering interdisciplinary approach, drawing on psychotherapy, dance and education techniques.
Our approach places disabled children and young people centre stage and challenges perceptions of disability through dance by offering our dancers the opportunity to explore their experience of being in the world through creative expression, skill development and nurturing relationships.
Embedded in the principles of dance movement psychotherapy, we focus on how a child or young person feels before we focus on what they do, and how this is then expressed through the body and, furthermore, experienced by those who witness and support the creative process.
Both the disabled dancer and their non-disabled dance partner are changed by what they create, and it is this creative shift that forms the foundation of our creative, therapeutic community.
Our specialised, person-centred approach supports how a disabled dancer moves, thinks and feels, as they express themselves creatively, enhancing their confidence as we shine a spotlight on their abilities.
We work with the body in the here and now, while noting the presence of experiences that shape the story being told through the dance created. This is formed relationally, as the dancer and team member/dance partner mutually create, connect and share.
Relationships are built through embodied therapeutic tools, which support the dancer emotionally to then be challenged physically and intellectually. This is then shared through performances and various community events.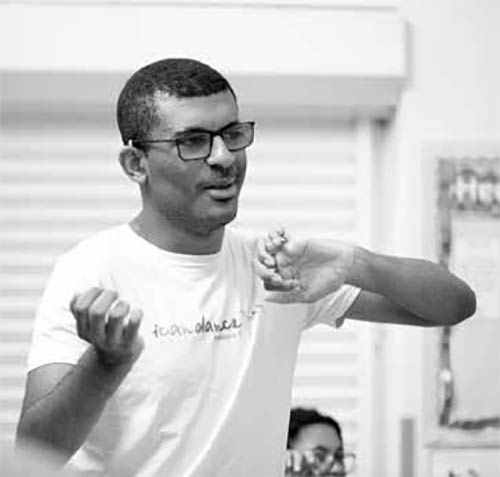 ---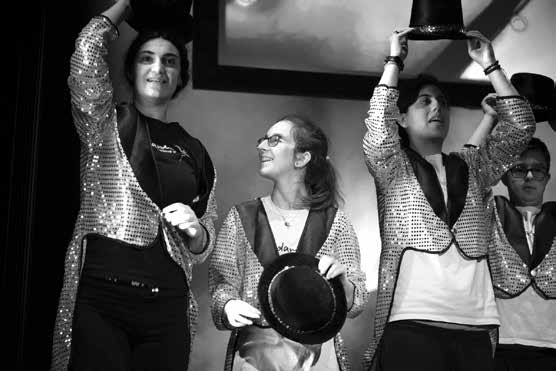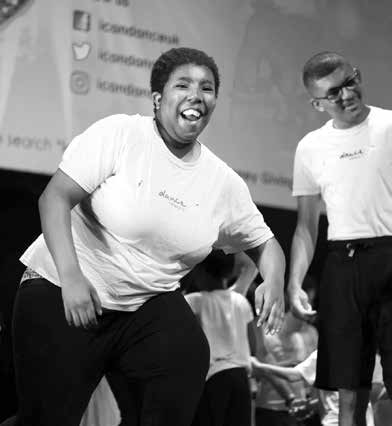 Pandemic re-evaluation

Finding homes for supported living can be difficult. Lisa Brown is bringing property investors and care providers together to design and create accommodation to meet various needs.


At icandance, each August offers an opportunity to breathe, reflect and plan as we end one year to begin the next. As I review this past year, I consider lessons learnt from the pandemic.
Unpredictability has become commonplace, requiring all of us to adapt, shape and rethink day-to-day living choices.
Being adaptable, even at a moment's notice, is familiar to any family living with a child or young adult with learning disabilities.
The ability to be flexible is central to responding inclusively to the needs of those with disabilities. The pandemic has forced me to re-evaluate what it means to offer an inclusive, creative community.
New ways of working and a redefinition of what is important have become an organisational and personal imperative as we have continued to strive to meet the needs of the icandance community during difficult circumstances.
While the pandemic forced us to revisit our way of working, the relationships we fostered throughout it were rooted in existing partnerships. It became evident that, because we had built and maintained nurturing relationships before the crisis unfolded, we could support families at a time when they were feeling most vulnerable and isolated.
Considering the needs of all members of society should never be a crisis response only. It should be part of day-to-day practice as everyone, regardless of need, is welcomed and valued as an equal member of society.


---
Connecting under Covid

Finding homes for supported living can be difficult. Lisa Brown is bringing property investors and care providers together to design and create accommodation to meet various needs.


When Covid hit the UK, our dancers and their families were hugely affected. All our work is enhanced through touch and at first it seemed unimaginable to translate our approach to an online version. However, not doing anything felt just as impossible.
Motivated to reassure our community that they were not forgotten, we began to build new ways of connecting. Teaching online and through recordings allowed us to embody being reflective practitioners who are comfortable with change.
Working online is not and cannot be the same as in person and should not be measured as such. It offered our community a new way of being together – and the results were fascinating.
Producing a dynamic cycle of planning, delivering, reflecting and reshaping allowed us to identify core areas of learning when offering inclusive online practice.
The year has offered unusual gifts as we find new ways of delivering our vision to the families who needed it more than ever. I have been inspired by the resilience of our community, the courage of our dancers and the commitment of the team.
As restrictions lessened, we evaluated what our community needed and how best to meet this. We started gently with socially distanced individual sessions, supported by family members and carers who could engage using touch. After months of not being together, reunions were jubilant and emotional.
I recall watching one of our young adult dancers, who has danced with us for many years, return to the space sharing a new dance, one I had never seen before. She shared moves that seemed to erupt from deep within as she danced her story of her loss, her joy and her return. It was a privilege to witness her movements, which felt renewed by her lived bodily experience.
As I watched, I was reminded of the words by Isadora Duncan, who is often referred to as the mother of dance: "If I could tell you what it meant, there would be no point in dancing it."
Finding ways to be heard and seen is vital for people with learning disabilities and dance and performance make this possible. Though the individual sessions offered dancers a transition from online dancing to being in person, it was apparent they were all missing something – their peers.
Their online companions had consistently accompanied them each week as we navigated lockdown and dancing online. It was evident that everyone was eager to reacquaint themselves with each other in person.
By the summer term, we were able to return to face-to-face group sessions with the support of family members, carers and masked team members. Once again, the excitement was immense as dancers returned to the group sessions. More than dance, they needed each other and the dance allowed them to express this.
The awaited reunion was filled with leaps, turns and plenty of cheers as each dancer took centre stage, surrounded by peers to dance their inner story and be witnessed in it. The dance gave them a voice that could not be ignored.
However, the circumstances and the needs of some dancers meant we could not directly reach them regardless of our varied responses to the pandemic, and supporting their carers became our focus.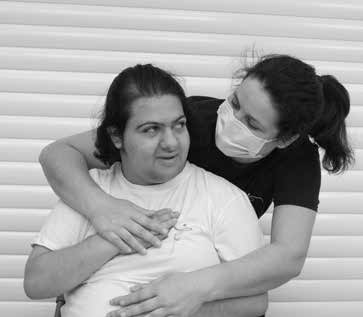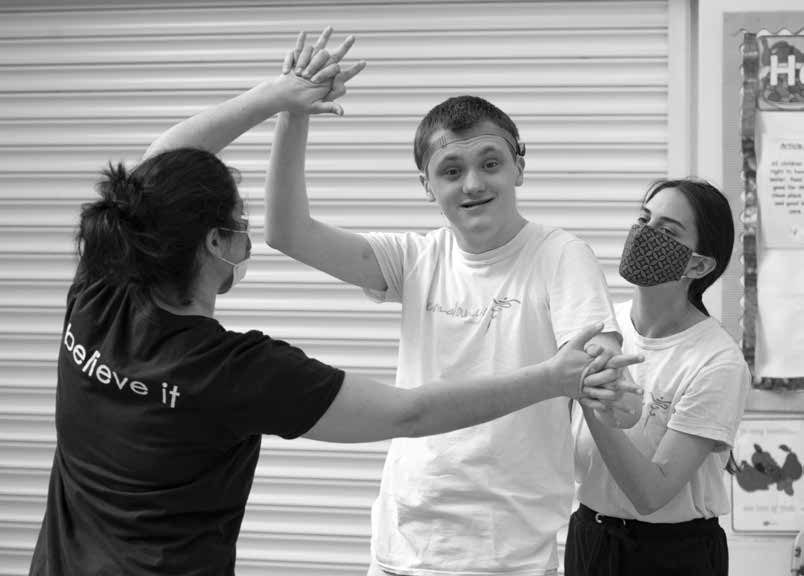 icandance nurtures creativity, learning and wellbeing through weekly dance sessions, performances, an inclusive youth dance company, inclusive peer social groups, individual dance movement psychotherapy, sibling days and parent therapy. It also participates in research, think tanks and training. https://icandance.org.uk/
---
Next steps

Finding homes for supported living can be difficult. Lisa Brown is bringing property investors and care providers together to design and create accommodation to meet various needs.


Our summer term is often synonymous with theatre preparations as we end each year with a fantastic celebration at Alexandra Palace Theatre.
July 2019 saw our last live show, our annual celebration at Alexandra Palace Theatre with over 70 dancers roared on by a joyful audience. Unfortunately, Covid-19 restrictions halted plans for the next two summer performances.
The need to gather as a community remained as the annual performance offers each dancer and their family a visible celebration of a dancer's yearly journey.
Responding creatively, we offered an online celebration that allowed dancers to share their dancing story as well as to dance together. Friends and family from around the globe were able to participate and our community could meet and connect, albeit not in person.
We also offered face-to-face performances in small groups, so dancers were able to wear costumes and be cheered by family and peers while remembering they were part of a larger creative dancing community.
We hosted our first icandance graduation with dancers who have been with us from the charity's very beginnings.
Once again, we are having to adapt as an organisation to the needs of our growing dancing population as we create opportunities for our alumni. This is not because the pandemic has required us to react but because our community needs us to respond and rethink what is needed and why. Working creatively allows us to do so and with a belief it is possible.
In summer 2022, we are planning to perform at the Alexandra Palace Theatre again, but know we might need to adapt to external problems that may arise and what our community needs at that time.
While dance is the visible product of our gathering, it is our creative connections and loyal commitment as a community that have given rhythm to our dancing story.
As we continue to navigate the difficulties of the pandemic, creative communities can lead the way in responding to the needs of all members of society. Creative opportunities such as dance can offer connection where differences arise and also nurture solutions to unexpected problems.
Juliet Diener is founder and chief executive of icandance and a dance movement psychotherapist