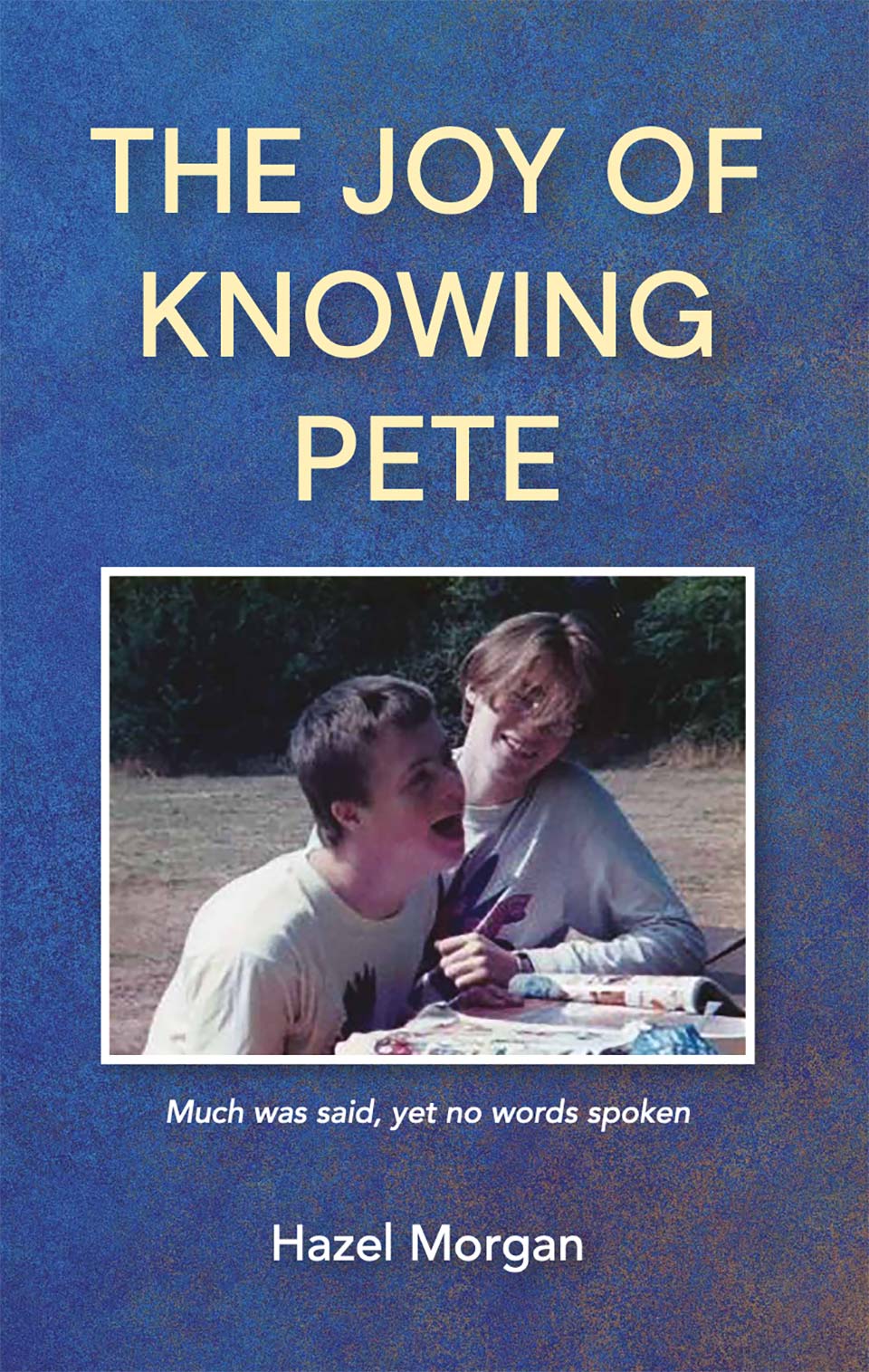 Hazel Morgan writes of The Joy Of Knowing Pete. That's her late son Pete, born with Down syndrome and profound and multiple learning disabilities.
"Do not despair," seems to be her message, for Pete is a joy throughout his short 18-year life. Morgan tells it all in a book about love and sharing the good and the bad – a memoir of the ups and the downs of loving a child with profound disabilities.
Read Morgan's book for her insight into her son's likes and dislikes, and his real appreciation of the changing world about him.
An example is Pete's hatred of snow, and how it interfered with his delight in walking. His satisfaction with life is shown in the progression from first days in school to his last weeks in the Chantry, a Sue Ryder specialist neurological care centre in Ipswich. There he received wonderful care in what was, apart when he was from living with his family, his final home.
This book is permeated with lessons on how parents and siblings live with disability. Morgan does not write like the Oxford graduate she is but tells us straight how it is an experience like no other.
Parents and siblings will read how the Morgan family coped; Pete's days and nights at home, the holidays, interactions with the wider family, the schools, the travel by train and car, and the last days.
The family coped and they cared, and it was within the bosom of a loving church. We may well wonder at the role of the church in general but, in the Morgans' case, not this church. It was an important part of Pete's story.
His parents could judge this – as with so much else – from the non-verbal Pete. The subtitle of Morgan's book is: "Much was said, yet no words spoken."
His death touched so many that at the end, the sad event filled the pews. This is a fine memoir which repays the reader a hundred fold.
Pete we shall remember.
The Joy of Knowing Pete by Hazel Morgan is published by YouCaxton Publications, 2022

---